Events at Beauly Holiday Park
Events for 2024
Beauly GinFest 8th June
More details to be anouned shortly
Follow our
F
acebook
page for updates
The Mutiny On The Beauly
Our new themed festival, Saturday 23rd September 2023
Local bands, pirate competitions, its going to be a blast!!
Visit our dedicated website:
Beauly Buzz 2024
Bigger, Better, Buzzier
(very few places left available)
This is our very own Micro-music-festival, the Beauly Buzz
This is a showcase of talanted local bands, most of whom had formed during lock down.
The 2024 Beauly Buzz will be the 17th and 18th of May.
Visit our dedicated website: www.beaulybuzz.scot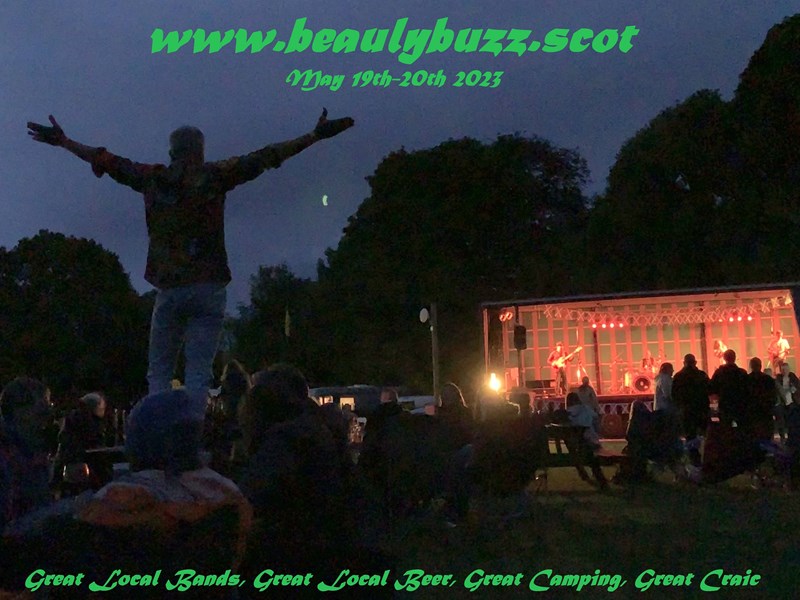 We are currently putting together a programme of music for Captain Faffs Bar throughout the 2023 season, and this page will be updated as and when we have bands / artists confirmed. We also post this on our Facebook page.
Please note: The programme is subject to change without notice page last updated 18/7/23