Facilities at Beauly Holiday Park
Toilets and showers
We will be posting more pictures to this page soon.
Childrens play area
In the middle of the park we have a childrens play area.
There are natural balance obstacles to play on, a tyre Nessie and a pirate boat when the kids can walk the plank!
For safety the ground has a layer of soft bark.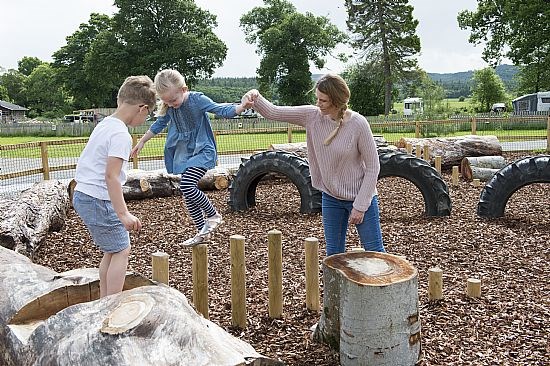 Captain Faff's Bar
Faff: To waste time unproductively.
Our onsite bar is open most weekends during the summer months. 19:30 to 23:00
Pets are welcome, and children until 21:30
We also have regular pub quizes.
We have a wide selection of whiskys, gins, and locally produced craft beers from the Loch Ness and Cairngorm breweries.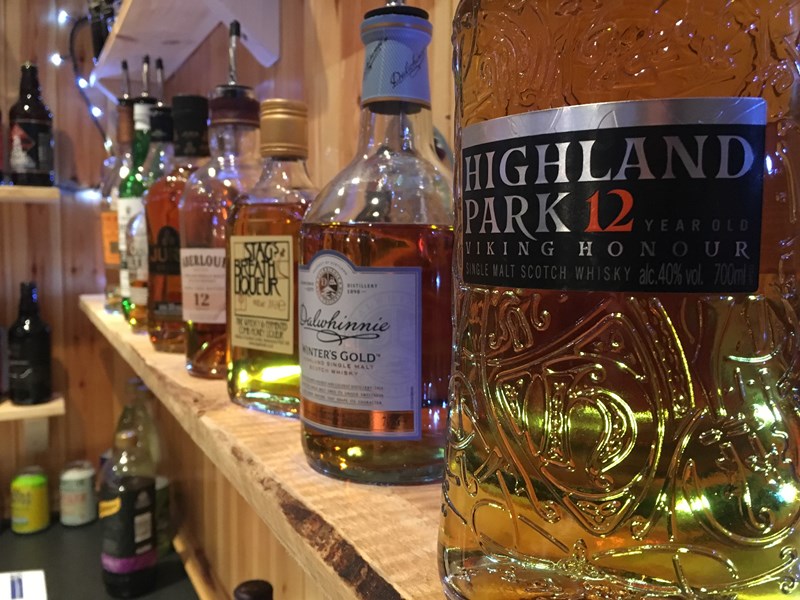 BBQ
In the centre of the park we have built a cantral BBQ pit, and there are plenty of picnic benches.
At the end of the park we also have a fire pit.